AZ ASTA "Razzle Dazzle Holiday Cheer"
Virtual Get Together
December 12, 2020
Inviting all of our AZ ASTA Advisors members come join in some fun and good cheer on December 22nd, 2020 at 5:00 PM! Get your Santa hats out, any holiday cheer you can put together! We will have Christmas trivia fun & prizes. Stay tuned for more details in our new ASTA Arizona Chapter Facebook and join in there too.Join us…
Dada Wins as Top Chapter President
August 30, 2020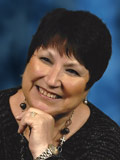 The American Society of Travel Advisors (ASTA) recognized the best of the best in the travel industry during its first-ever virtual convention, ASTA Global Live (AGL), which ran from August 25-28. Leila Dada, Arizona Chapter President, was chosen as ASTA Chapter President of the YearRead more…
PHX Explore Art and Science at Home
April 20, 2020 — Phoenix Airport Museum
Although the Phoenix Sky Harbor International Airport (PHX) public airport tours have been suspended, one can still learn from Phoenix Airport Museum's exhibitions on the internet. The Museum's current exhibition titled, Art on a Cellular Level, which blends art and science, has an educational resource available. Geared for interaction with students of all ages to support the understanding between art and science, the educational resources include questions and activities to promote observation and curiosity.Read more from Phoenix Airport Museum…
Coronavirus Resources
March 20, 2020
With all of the stories in the news media, day after day, about the latest disruptions to travel resulting from the novel coronavirus (COVID-19), or perhaps more accurately, from the fear of the coronavirus, our mission to promote and defend our members in the travel advisor community is unwavering.Read more…
Travel Advisors Become Real Stars During Virus Crisis
March 20, 2020 — SmartBrief
Travel advisors are personal-service experts and crisis management pros, two skills among many that have been highlighted as the coronavirus crisis continues -- and for which customers are enormously grateful. "We are doing everything we can for our clients, regardless of our losses. That's our job. That's what we are here for. Arguably most importantly, we're answering our phone," Hannah Nowicki writes.Read more from Travel Pulse…
ASTA Publishes REAL ID Member Toolkit
February 26, 2020 — ASTA Member Alert
Starting on October 1, 2020 travelers who want to use a state-issued driver's license at airport checkpoints must ensure that it is REAL ID-compliant, which means it is marked with a star located in the upper portion of the card. There are clear signs that the traveling public is not prepared for this deadline, and that millions of travelers are at risk of being turned away at checkpoints a little more than eight months from today. As an industry, our goal should be that no travel advisor client is prevented from boarding a plane due to a lack of familiarity with the REAL ID requirements. To help prevent disruption for your clients, ASTA has created a REAL ID toolkit for members, which includes an ASTA-branded fact sheet, social media guide, sample disclaimer language and other resources. Take a look!Read more from ASTA Member Alert…
ASTA Offers Health Insurance
December 18, 2019 — ASTA National
ASTA is excited to announce that it has finalized a partnership with Association Health Programs of Overland Park, Kansas (AHP), to bring you a new exclusive ASTA member-only benefit - Health Insurance!Read more from Association Health Programs…
Update Your TravelSense Profile
January 10, 2019 — TravelSense.org
Exciting updates coming to ASTA's consumer website, Travelsense.org. Make sure to build a complete profile on TravelSense.org so that new customers can easily find you when searching for a verified travel advisor. Follow these easy five steps to launching an impressive profile.Read more from TravelSense.org…
AZASTA Celebrates the Holidays 2017
December 24, 2017
On December 22, 2017, the Arizona ASTA Chapter met at a Maggiano's in Scottsdale for this year's "sold out" lunch time Holiday Party.Read more…
Arizona ASTA Has Fun Evening at JesterZ
August 19, 2017
On Friday, August 18th, Arizona ASTA members spent a fun evening at JesterZ Improv, a Mesa comedy club.Read more…
ASTA Partners with Counterpart Group at Vietnam Event
April 14, 2017 — Dateline ASTA Weekly
Last week, Bob Duglin, ASTA's VP, Business Development, represented the Society during the signing ceremony of cooperation agreement between Vietnam Society of Travel Agents (VISTA) and ASTA at the Vietnam International Travel Mart in Hanoi. The Memorandum of Cooperation calls for joint efforts to support bilateral development of tourism between the U.S. and Vietnam, and couldn't come at a better time with over 552,000 Americans visiting the country in 2016, a 12.5 percent increase over 2015.Read more from Dateline ASTA Weekly…
AZASTA Gives Back to Community
February 26, 2017
This February 2017, Pat Fulton, Arizona ASTA Chapter Secretary provided a much appreciated donation to Robert Sanders, Regional Director of the Lutheran Social Services of the Southwest.Read more…
AZASTA Donates to Scottsdale Airport History
January 28, 2017
Mark Torpey, CTC, Industry Relations and Communications Chair of the Arizona ASTA Chapter, presented Steve Ziomek with Thunderbird Field II Veterans Memorial, a donation check for the development of a new monument to represent the history of Scottsdale Airport and honor all veterans.Read more…
AZASTA Holiday Party 2016
December 8, 2016
The Arizona Chapter of the American Society of Travel Agents in conjunction with the local National Association of Career Travel Agents had their annual 2016 Holiday Party on December 7th, 2016 at Buca di Beppo in Chandler, AZ. Thanks once again to our host and Board member, Al Balizado, Senior Manager, Worldwide Sales at Best Western Hotels and Resorts.Read more…
PHX Posts TSA Wait Times
October 3, 2016 — USA Today
Few things set airline travelers off more than seeing a snaking security line as they approach a TSA checkpoint. Now, the Sky Harbor International Airport in Phoenix hopes to take out any element of surprise — and reduce travelers' stress — by posting TSA wait times on its website and flight information monitors at the airport.Read more from USA Today…
Saving Time, Money on Parking at Sky Harbor
September 14, 2016 — AZASTA Newsletter
If you're making travel arrangements for a client, choosing the ideal parking area for the best price at America's Friendliest Airport® can be easy and hassle-free if you remember to follow a few, simple steps.Read more from …
ASTA Election Results
August 30, 2016 — ASTA Member Notice
Congratulations to Arizona Chapter members Leila Dada, incoming Chapter President, and Laura Rodriguez, newly appointed Area Director.Read more from ASTA Member Notice…
Two NACTA Execs Take on New Roles at ASTA
July 21, 2016 — Newswire
The American Society of Travel Agents (ASTA) has announced an internal reorganization that will see two executives from the National Career Association of Travel Agents (NACTA) taking on additional roles within ASTA.Read more…
New Tech to Allow Liquids on Flights from Sky Harbor
July 6, 2016 — 12 News
Sky Harbor International Airport will be one of the first in the country to test out some new technology to cut down wait times. The TSA and American Airlines plan to install the CT technology and automated screening lanes in a pilot program at Sky Harbor by the end of this year. These upgrades are expected to help shorten screening times by about 30 percent, officials say. This new 3D CT technology could allow passengers to leave liquids, gels and aerosols as well as laptops in their carry-on bags.Read more from 12 News…
ADOT MVD Rolling Out Voluntary Travel ID
March 30, 2016 — ADOT
Arizona begins to roll out accepted travel documents meeting federal REAL ID Act security requirements for access to airports, restricted federal buildings, military bases and more. These are voluntary and the price will be $25.00.Read more from ADOT…
Arizona ASTA Gives Back
March 18, 2016
March was a month for giving back to our community.Read more…
Board Members Meet with Senator Flake
September 9, 2015
In August, 2015, ASTA's Arizona Board of Governors met with Senator Jeff Flake (R-AZ) in Phoenix. As a member of the Senate Foreign Relations Committee, Flake was one of 20 members of Congress to travel with President Obama on his trip to Kenya and Ethiopia. Senator Flake led the bipartisan coalition on Senate Bill 299, The Freedom to Travel to Cuba Act, which ASTA strongly supports.Read more…
AZASTA President Staci Blunt on the Benefits of Attending the ASTA Global Convention
June 26, 2015
Arizona ASTA Chapter President Staci Blunt discusses the benefits of attending the ASTA Global Convention in Washington, DC, August 29th through September 1st, 2015.Read more…
Staci Blunt Joins CPC Reps. on ASTA National Board
June 26, 2015 — ASTA SmartBrief
During their meeting in Chicago before the Premium Business Summit, the ASTA Chapter Presidents Council (CPC) voted for Arizona Chapter President Staci Blunt, New York Chapter president Ralph Vasami and Southwest Chapter President Mike Weingart, to represent them on the national Board of Directors for the next term, effective after the ASTA Global Convention. Blunt is a new addition to the board. Weingart will take over as CPC chair replacing Marilyn Bell Zelaya, who is terming out after four years.Read more from ASTA…
ASTA Destination Expo 2015
March 12, 2015
ASTA Destination Expo (ADE) 2015 was held in Marrakech, Morocco on Feb 26 through March 1, 2015. AZ ASTA attendance included Staci Blunt, Laura Rodriguez, Hope Wallace, Duane Wallace and Cheryl Jones.Read more…
Annual Holiday Party
December 18, 2014
The Arizona ASTA Chapter celebrated its 2014 Holiday Party December 16th at Buca di Beppo in Chandler. AZ. Thanks to our host Best Western International and specifically Al Balizado, Worldwide Sales, we had a wonderful time with a never ending supply of food. Donations were accepted for the United Food Bank in Mesa. Pat Fulton, our Charity Chair had car full of leftover food, and contributions from attendees. Thanks to all that participated.Read more…
ASTA "Seas the Future" on Bermuda Cruise
September 22, 2014
The American Society of Travel Agents (ASTA) concluded its recent 2014 ASTA Global Convention "Seas the Future" on board Norwegian's Breakaway on Sep. 14-21, 2014, which sailed from New York City to Bermuda and back. The Breakaway, built in 2014, offered unique onboard entertainment venues such as an Ice Bar, a challenging ropes course including a chance to walk a narrow plank 18 stories above the water, a mini-golf course and a waterpark featuring several waterslides. Travel agents also had the opportunity to enjoy an optional pre-gala dinner and reception in New York City, onboard presentations by tourism industry speakers such as journalist Peter Greenberg and NCL's Andy Stuart, and seminars with Nolan Burris and other suppliers. Once in Bermuda, agents experienced Bermuda's warm hospitality by attending a welcome reception hosted by the local tourism office, going on hotel site inspections, taking a ferry to a special reception at the mayor's office in Hamilton (led by the town crier), participating in sightseeing tours and more. ASTA looks forward to the 2015 Global Convention, which will be held in Washington DC on Aug. 29 to Sep. 1.Read more…
Chapter Presidents, Arizona ASTA Meet in the Desert
July 18, 2014 — Dateline ASTA Weekly
The Arizona Chapter held its hugely successful Fiesta in the Desert tradeshow in Phoenix July 12, with more than 80 suppliers in attendance. This year the event brought together Arizona ASTA members, ASTA national staff members and the Chapter President's Council.Read more from …
Fiesta in the Desert XI
July 12, 2014
AZASTA's 11th annual Fiesta in the Desert was a tremendous success. Thank you to all of the agents and vendors who participated. Read more…
Travel Insurance Reform Passed
April 17, 2014 — ASTA Communications
We are pleased to report that Arizona House Bill 2047, which would put the National Association of Insurance Commissioners standard for state regulation of travel insurance regulation in place in Arizona, is now law. The bill passed the House on February 3 by a vote of 56 to 0; the Senate on April 9 by a vote of 30 to 0 and was signed into law by Governor Brewer on April 15. Thank you to all of you who responded to our two action alerts on the issue in 2013 and contacted their legislators in support of the bill.Read more from …
ASTA's Legislative Day to Drive Engagement with Lawmakers
April 8, 2014 — travelmarket Report
ASTA is holding its Legislative Day in Washington, D.C., on May 13—its first in five years—in which travel agents can speak face-to-face with senators, representatives and their staff regarding key industry issues. "The main goal is not necessarily legislative, but for agents to develop a relationship with Congress and to be visible to Congress," ASTA Vice President of Government Affairs Eben Peck said. "We're competing with a lot of groups who are on Capitol Hill all the time. We have to make sure we have a place at the table and this is a good way to do it."Read more from TravelMarketReport.com…
ASTA'S Destination Expo 2014 Hailed a Success
April 2, 2014 — Dateline ASTA Weekly
ASTA would like to thank all the participants at this year's ASTA's Destination Expo (ADE) in Merida (March 27th-30th). The opening ceremony kicked off with an inspirational speech from Roland Zapata Bello, Governor of the State of Yucatan. Merida offered participants the opportunity to immerse themselves in the gastronomy, culture and history of the region, and most participants earned destination specialist certificates. If you missed the show or would like to read highlights from Merida, check out ASTA's Facebook Page. Don't miss out in 2015, where ADE will take attendees to Marrakech, Morocco.Read more from ASTA Facebook…
Annual Holiday Party
December 21, 2013
The Arizona Chapter just celebrated our annual holiday party at Buca di Beppo in Chandler on 19 December, hosted by Best Western International. Thank you Al Balizado for your wonderful hospitality!Read more…
AZASTA Supports 7 Charities
November 27, 2013
We would like to congratulate ASTA's Arizona Chapter for participating in the Corporate Advisory Council-funded ASTAPAC Charitable Match Program and giving back to their local community! Arizona ASTA qualified for matching funds thanks to their exemplary PAC fundraising efforts in 2012Read more…
ASTA Global Convention 2013
September 20, 2013 — travelmarket Report
Former Secretary of State Hillary Rodham Clinton told a packed audience of travel agents that despite their indispensable services – and travel's economic contributions – the travel agency industry doesn't command a lot of respect. It deserves more, she said.Read more…
Sky Harbor Offers July Parking Coupon, Easier Drop Off and Pick Up
July 1, 2013 — PHX Sky Harbor Airport

If you are traveling for the Fourth of July holiday or later this summer, check out our travel tips to make your journey as smooth as possible.Read more from …
Microsoft Outlook, Word, Excel Workshop
June 6, 2013
The AzASTA Microsoft meeting at Scottsdale Fashion Square Mall held on Thursday evening, June 6th was great! It covered so much more information than our previous meeting. Our young but very detailed instructor was Will Norton, Product Advisor. This young man did a fantastic presentation for us, really knew his stuff, and made what could have been very dry topics into a fun evening of learning.Read more…
Sky Train Tour and Ride
May 29, 2013
Members of AzASTA and other local agents met at the Coast Hotel for a hotel site inspection, great appetizers, and tour of the PHX Sky Train. Representatives of the Phoenix Sky Harbor Aviation Department provided an enlightening slide show presentation outlining the new way to move travelers and workers in and out of the airport. Afterwards, we all donned individual headsets and followed our guides across the street to ride the train.Read more…
ASTA Issues Calls to Action in Washington, Arizona and Missouri
May 10, 2013 — SmartBrief
With state legislative sessions coming to an end, action on issues of importance to travel agents is heating up in several states, and ASTA is providing its members with the tools they need to make their voices heard to policymakers. In Washington, the legislature's special session could consider legislation that would increase sixfold travel agents' state business and occupation (B&O) tax rate on commission income. In Arizona and Missouri, ASTA is asking its members to help get travel insurance deregulation legislation across the finish line. For more on these and other government affairs issues, please visit ASTA.org/Advocacy.Read more from ASTA.org…
PHX Sky Train Provides Added Convenience for Travelers
April 11, 2013 — PHX Sky Harbor Airport
With the opening of the free PHX Sky Train™, parking at East Economy is now even more convenient. From the East Economy PHX Sky Train Station it is only a two-minute ride to Terminal 4. Arrival at Terminal 4 is on Level 3, making it very easy for you to just walk to the security checkpoint and catch your flight. Trains arrive and depart from East Economy every few minutes. The East Economy PHX Sky Train Station offers many extra amenities to make the travel experience easier. These amenities include Early Bag Check where travelers flying Southwest or US Airways can check their bags before boarding the train for no additional charge (airline bag fees still apply); the ability to print your boarding pass before reaching the terminal; and a pet park for those traveling with their four-legged friends.Read more from SkyHarbor.com…
Early Bag Check Now at Sky Harbor
December 13, 2012 — Sky Harbor
A new service makes it even easier for travelers to take the plane to the train, eliminating the need to carry checked luggage aboard the PHX Sky Train. Travelers flying Southwest Airlines and US Airways are able to utilize this service. There is no additional cost for this service though individual airline bag fees still apply.Read more…
THETRADESHOW 2012
September 23, 2012
Arizona ASTA Chapter Members joined for a get-together after the Trade Show at the Los Angeles Convention Center. An Opening Event/Reception on the roof of the ICON-LA Ultra Lounge provided a spectacular backdrop after a long day at meetings and meeting with suppliers.Read more and view photos…
Fiesta in the Desert IX
September 23, 2012

Arizona ASTA's ninth annual Fiesta in the Desert travel agent trade show on July 21st, 2012 was a huge success.Read more and view photos…
Puerto Peñasco at Fiesta IX
September 23, 2012
Puerto Peñasco had a definite presence at Fiesta in the Desert IX in Arizona, organized by the Arizona Chapter of the American Society of Travel Agents (ASTA). The event, aimed at highlighting options to various travel partners, included a tradeshow, seminars, and special presentations.Read more and view photos…
Arizona Wine Country Tour
June 3, 2012
The Arizona ASTA Chapter, in conjunction with Detours, hosted a one day fam trip to Arizona's Wine Country. We explored Arizona's Wine Country and the vineyards of Sonoita and Elgin. Stops were made at the Sonoita Vineyards, Keif-Joshua Vineyards.Read more…
With More than 750 Participants, ASTA's First IDE in Latin America Is Huge Success
March 6, 2012 — ASTA SmartBrief
"ASTA really put together an amazing experience" was a phrase echoed by those who attended ASTA's seventh International Destination Expo (IDE), in Lima, Peru. The event brought together travel professionals from around the world for in-depth training and education on the culture, unique tourist attractions and travel business of Lima and Peru. "The IDE concept is wonderful -- you cannot sell a destination from a picture, you have to experience it!" said Lidia Slusarek of VIP Travel Service (Rochester, N.Y.). Read what industry leaders had to say at the General Session, check out what attendees are saying or make a comment of your own on ASTA's Facebook page.Read more from ASTA…
Dubai to Host ASTA's 2013 International Destination Expo
March 5, 2012 — ASTA Smart Brief
Travel agents interested in expanding their knowledge of the Middle East as a destination for their clients should make plans to attend ASTA's eighth annual International Destination Expo (IDE) April 3-7, 2013, in Dubai. Through its International Destination Expo, ASTA continues its global push to provide certified destination training and provides agents with the vital skills to market their business and increase sales.Read more from ASTA…
Every Transaction Requires an Agent's Full Commitment
January 31, 2012 — Agent@Home Magazine
Travel agents should give it their all in every transaction with clients and not fear the risk of rejection, Scott Koepf writes. This marks them as superior professionals who love the job and helps them improve their skills, he writes.Read more from Agent@Home Magazine…
Vacationers Turn to Travel Agents when Things Get Complicated
January 30, 2012 — ASTA SmartBrief
There are fewer U.S. travel agents today than a few years ago, but many smart travelers keep one on speed dial to help them deal with the occasional travel snag. "One of the biggest values of a good travel adviser is understanding what's important to you and being able to provide options you hadn't thought of," said Matthew Upchurch, CEO of the Virtuoso network of affiliated travel agencies.Read more from CNN…
Published Airline Fares Must Now Include Taxes, Fees
January 26, 2012 — ASTA SmartBrief
New rules by the Department of Transportation took effect this week requiring airlines to disclose fees and taxes in published fares. "The rule really addresses a problem that doesn't exist," said Chris Mainz, a spokesman for Southwest Airlines. "There's no justification for treating airlines any different than any other product you'd buy in America."Read more from Bloomberg…
Travel Law Experts Detail Effect of New DOT Rules on Industry
January 26, 2012 — ASTA SmartBrief
ASTA and a travel law expert laid out the new consumer-protection rules rolled out by the Department of Transportation and how the travel-agency industry should expect these regulations to affect its operations. The changes include wider baggage fee disclosure rules on airline and travel agent websites, an all-in advertising rule on travel prices, and a ban on increasing flight prices after final payment.Read more from TravelMarketReport.com…
US Airways is Considering Merger, CEO Says
January 27, 2012 — ASTA SmartBrief
US Airways confirms that it is looking into a merger with American Airlines. "We can now decide whether it's best to operate as a standalone or to participate in further consolidation over time, and that's what we intend to do," said US Airways CEO Doug Parker. A spokesman for AMR Corp., parent company of American Airlines, said the company is "laser focused" on emerging from bankruptcy, but declined to comment on US Airways' interest. Meanwhile, American Airlines asked three of its unions to meet to discuss the bankruptcy and a union official said the carrier could boost its presence in Miami after AMR emerges from bankruptcy.Read more from ASTA SmartBrief…
Educational Happy Hour
February 6, 2011
Join us for Sky Harbor Night - Thursday Evening, February 24, 2011
It has been a few years since we had the pleasure of hosting a General Membership meeting with Sky Harbor Airport as our theme. Join us for a free Educational Happy Hour on February 24, 2011. Your Arizona ASTA Chapter is pleased to have Deborah Ostreicher, Deputy Aviation Director Phoenix Sky Harbor International Airport as well as Julie Mahaffey Augeri, Stakeholder Manager for TSA in Phoenix and Northern Arizona. Both will discuss current and future plans for Sky Harbor. We encourage your participation. Learn what changes are coming.Read more…
Southwest Restructures Rapid Rewards Program
January 6, 2011 — ASTA SmartBrief
Southwest Airlines launched its Rapid Rewards program for frequent fliers almost 24 years ago and is now making the first major update to the program. The airline is enhancing the rewards for passengers who pay more for their airline tickets. "We just know that relative to the size of airline we are, we ought to be garnering more frequent fliers," said Ryan Green, an official at Southwest. "We think there were structural things about the old program that kept us from getting our fair share. Part of the impetus in designing this new program was to remove some of those barriers so we can get our fair share."Read more from The Dallas Morning News…
Annual Holiday Party
November 20, 2010
Arizona ASTA's ninth annual holiday party on December 3th, 2010 will be at the Fiesta Inn Resort. Read more…
AZASTA Charity Event
October 16, 2010
On Saturday, October 16th, ASTA Arizona Chapter gathered in Tempe, Arizona to pack food for "Feed My Starving Children".Read more and view photos…
Fiesta in the Desert VII
September 2, 2010

Arizona ASTA's seventh annual Fiesta in the Desert travel agent trade show on August 21st, 2010 was a huge success.Read more and view photos…
ASTA Election Results
July 22, 2010
The Arizona ASTA Chapter is pleased to announce that our current chapter President, Laura Rodriguez-Verbera, has been elected to serve a two-year term as a National Director-at-Large. Our immediate Past-President, Hope Wallace, will be serving the second year of her two-year term as National Director. Also, the results have been tabulated for our chapter election. They are:
President

Donna Delpier

Vice President

Staci Blunt

Secretary

Staci Blunt

Treasurer

Javier Beltran
The newly elected officers will be sworn in at THETRADESHOW to be held in Orlando September.
Congratulations to all!Read more…
Passing of an Arizona ASTA Friend
June 17, 2010
It is with great sorrow that we announce the passing of Larry Fox, the husband of one of our cherished chapter Allied members, Maria Rojas-Fox. Larry (Lawrence Joseph Fox) was born January 19, 1943 and passed away on June 3, 2010. He will be sadly missed and our sincerest condolences go out to Maria and the Fox family.Read more…
ASTA's Board of Directors Meets at IDE
April 27, 2010 — ASTA Communications
At ASTA's most recent meeting of its Board of Directors in Istanbul, ASTA's senior staff provided an overview of the current travel agency marketplace and potential for membership growth, future revenue earning possibilities and the Society's consumer awareness efforts, along with an update on THETRADESHOW and future International Destination Expos.Read more…
Register to Attend THETRADESHOW
April 28, 2010

Check out THETRADESHOW's seminars this Sept. 12-14, which are designed to keep you informed of emerging trends, today's best practices and capitalization techniques to increase your sales. Sales and Marketing topics include: Strategies to Upsell More Effectively–and Keep Clients for Life; How to Make Limited Marketing Dollars Work like a Million Bucks; and How to Increase Your Share of Luxury Cruise Sales–and Directly Increase Your Cruise Sales Profit. Technology and Social Media topics include: Stay ahead of the technological curve with seminars on Excel, Search Engine Optimization and Customer Relationship Management. Catch up on the newest marketing phenomenon, and learn how tools like Twitter, Facebook, LinkedIn and blogging can be useful for more than just updating your friends. Hurry–rates increase June 5 so find out more and register NOW at www.thetradeshow.org. Read more…
Annual Holiday Party
December 12, 2009
Arizona ASTA's eighth annual holiday party on December 11th, 2009 at the beautiful Sheraton Wild Horse Pass Resort & Spa was a great success. Thanks to all those who attended. Read more and view photos of the event.
Fiesta in the Desert VI
August 24, 2009
The sixth annual Fiesta in the Desert travel agent showcase was held on Saturday, August 22nd, 2009. Thanks to the agents and suppliers who made this a tremendous success.Read more and view photos of the event.
ASTA Names Seifert Travel Agent of the Year
September 15, 2009 — Travel Pulse
Mary Louise Seifert, CTC, owner of Welcome Aboard Vacation Center, Inc., in Scottsdale, Ariz., was honored with ASTA's 2009 Travel Agent of the Year Award, during the group's annual meeting at THETRADESHOW in Las Vegas. The award, inspired by Joseph W. Rosenbluth, recognizes an active travel agent member who has made a great contribution to the travel industry and whose outstanding influence and professional activity have advanced the status of travel agents.Read more from Travel Pulse…
Southwest to Rollout Wi-Fi Service by 2010
August 24, 2009 — Dateline ASTA Weekly
Southwest Airlines is on its way to providing in-flight Wi-Fi access on all of its aircraft. The airlines and Internet Wi-Fi service provider Row 44 have plans to roll out the program in the first quarter of 2010.Read more from Chicago Tribune…
The Arizona ASTA Chapter congratulates Hope Wallace who was re-elected to the position of National Vice President and Secretary
August 7, 2009 — ASTA
Yesterday, at its first virtual Board of Directors meeting, ASTA's Board reviewed the Society's current position with respect to targeted and year-to-date goals, and was provided updates in critical areas of interest for the Society and its membership. The Board also installed the Executive Committee, which had three open positions for 2009-2010 and for which all three candidates ran unopposed.
Sitting on the 2009-2010 Executive Committee will be Chris Russo who was re-elected as ASTA president and chairman. Russo will serve with Hope Wallace, CTC, who was re-elected to the position of vice president and secretary. Nina Meyer will serve as ASTA's treasurer. Also, pending ratification at the Board meeting during THETRADESHOW, Ellen Bettridge (American Express), the newly elected Corporate Advisory Council (CAC) chair, will serve as CAC-member director. Bill Maloney, CTC, ASTA CEO (ex officio), also will sit on the Executive Committee. The 2009-2010 Executive Committee will serve a one-year term, commencing at the end of THETRADESHOW (Las Vegas, Sept 13-15)Read more from ASTA…
ASTA Tells Agents to be Cautious of Troubled Suppliers
June 17, 2009 — ASTA SmartBrief
During this period of liquidity concerns, ASTA is cautioning travel agents to beware of tour companies and other travel suppliers that are struggling financially. The organization is also encouraging agents to thoroughly review travel-insurance policies and their coverage regarding a default. "With today's economic challenges and particularly the reduced availability of credit, some suppliers and tour companies may be unable to meet short-term financial obligations," ASTA said.
Mark Torpey, CTC, Arizona ASTA Board Member and Regional Director of Sales/National Accounts for M.H. Ross Travel Insurance Services, has added that agents and travelers be aware that different insurance companies have lists of companies they will or will not cover for bankruptcy or financial insolvency. Remember that most policies purchased through the tour company, cruise line, etc., do not include coverage for bankruptcy. Almost all third party insurers however, maintain a list of suppliers that are currently in bankruptcy and will not be included should they fail. There are some insurance providers that reverse this process and maintain a list just of companies they will cover. Here you have to search for the supplier you are using to be sure they are included, should you want to have your funds protected in the event they should default.
When possible, use a credit card to purchase your travel arrangements. This provides an added level of protection, but does vary with the credit card companies as well as the time period between the purchase of travel arrangements and when the actual default takes place.Read more from Travel Agent…
Southwest to Add, Boost Fees, Allow Pets Aboard Cabins
June 1, 2009 — Travel Pulse
Southwest Airlines plans to implement a service charge for unaccompanied youngsters between the ages of 5 and 11, boost its fee for a third piece of checked luggage, and allow cats and small dogs in carriers in airplane cabins. The changes become effective June 17. The luggage fee is expected to affect about 1% of the carrier's passengers. "We continue to allow our customers to check two bags on Southwest for free, making our baggage policy far and away the most generous in the industry," said Gary Kelly, Southwest's chairman, president and CEO.Read more from Tampa Bay Online…
TSA Announces Changes to Security
May 21, 2009 — ASTA SmartBrief
The Transportation Security Administration is no longer asking airline passengers to put their shoes in a bin when they make their way through security. Instead, they want the footwear placed directly on the X-ray machine conveyer belt so screeners can get a better look. The TSA is also urging air travelers to use their full name as it appears on their ID to book tickets. The move is part of the TSA Secure Flight program, being phased in as the government takes over from the airlines the responsibility of vetting passenger names against watch lists.Read more from USA Today…
Learn to Effectively Sell Yourself
May 19, 2009 — Dateline ASTA Weekly

Learn to effectively sell yourself at THETRADESHOW. Early bird deadline expires June 5. People do business with people. This means that you are your company and you define your brand. Join seasoned sales professional Mike Marchev in this highly entertaining marketing session and learn his proven method to grow your business by implementing five easy-to-follow steps. Sounds easy, right? Register to attend THETRADESHOW before June 5 for only $25, plus receive FREE show tickets. Hurry, the registration rate increases in three weeks and show tickets are limited. Register today, you will be glad you did!Read more from THETRADESHOW…
ASTA's LinkedIn Update
May 19, 2009 — Dateline ASTA Weekly

ASTA and Arizona ASTA are on LinkedIn. ASTA is always looking for ways for travel professionals to engage one another and so we created a both National and local groups exclusively for ASTA members. It's a great way to network, share ideas and connect with one another.Read more from ASTA on LinkedIn…
Cruise Lines Resuming Mexico Port Calls
May 19, 2009 — Dateline ASTA Weekly
Based on the latest guidance from the Centers for Disease Control, which is no longer recommending against non-essential travel to Mexico, cruise lines are planning their returns to Mexico. Carnival Cruise Lines has provided a chart which indicates previously modified itineraries and the dates upon which sailings will resume their original itineraries with stops in Mexico. The listing of ships and itineraries can be found on the Carnival Web site. Royal Caribbean also announced that it will resume Mexico port calls for sailings which depart on or after May 24.Read more from Royal Caribbean…
Arizona Travel Show
February 23, 2009
The Arizona Chapter of ASTA, participated in the ARIZONA TRAVEL SHOW this past February. The event took place at the University of Phoenix Stadium in Glendale, AZ. In addition to our booth where we distributed information to both agents and consumers about ASTA and our accomplishments, we distributed bags for consumers. With all of the literature available, these were greatly appreciated.View photos…
Annual Holiday Party
December 18, 2008
Arizona ASTA hosted it's seventh annual holiday party on 18 December at the beautiful new Montelucia Resort & Spa.Read more and view photos…
Ireland Sister City
September 28, 2008

Arizona ASTA and Phoenix Sister Cities invite you to learn about our Sister City, Ennis Ireland, nearby Shannon and famous Bunratty Castle located in beautiful County Clare.Read more…
ASTA Board Elects Executive Committee
September 9, 2008 — Dateline ASTA Weekly
At THETRADESHOW in Orlando, ASTA's Board of Directors elected its new Executive Committee. Chris Russo was elected as ASTA president and CEO, and will serve with Hope Wallace, CTC, who was elected to the position of vice president and secretary. George Delanoy was re-elected to serve as ASTA's treasurer. Also serving on the Executive Committee will be Roger Block, CTC, as director-at-large, who was elected chair of the Corporate Advisory Council (CAC), and Bill Maloney, CTC, ASTA executive vice president and COO (ex officio).Read more from ASTA.org…
Southern California Agent Showcase
April 26, 2008
Arizona ASTA, in conjunction with Travel Connection and Carousel Inn and Suites are pleased to present the Southern California Agent Showcase & Vacation Updates Travel Agent Reception and Presentation. Meet suppliers from SeaWorld, LegoLand, Anabella Hotel, Carousel Inn and Suites, and Howard Johnsons. This event will be held at the Hotel Scottsdale on May 8, 2008 from 6:00 to 8:00PM. Attendance is limited, so RSVP now. Read more and RSVP…
General Meeting 2008
February 5, 2008
The Arizona ASTA Chapter was pleased and honored to have the ASTA National President and CEO, Cheryl Hudak, CTC as guest speaker for their February 4, 2008 General Meeting. The dinner event was held at the Hotel Scottsdale and was open to all agents and suppliers.Read more…
General Membership Meeting
January 13, 2008
Cheryl Hudak, CTC, National ASTA President will address the Arizona ASTA Chapter at their February 4, 2008 General Meeting. Dinner will be served.Read more…
AZASTA Walk 2007
September 12, 2007
Join our team "ASTA ARIZONA" on Saturday, November 17th as we walk together to fight Breast Cancer. Bring your family, friends and neighbors along. If they are unable to make.the event they can support your effort with a donation of any amount.Read more…
Fiesta in the Desert IV
August 24, 2007

For those of you that attended the 4th Annual Fiesta in the Desert IV Agent showcase, the Arizona ASTA Chapter thanks you for your willingness to Rediscover Mexico by Air, Land, and Sea. Our Friday evening Fiesta dinner had 160 in attendance and over 90 agents attended the Saturday Educational Seminars, Tradeshow and closing luncheon hosted by Carnival Cruise Lines. Those of you that missed this spectacular weekend, we hope to see you at our next program.Read more and view photos…
AZASTA Loses One of the Chapter Founders
August 20, 2007
Thelma L. Finger, a founding member of Arizona ASTA passed away suddenly on Monday, August 13, 2007. For many years, she was a well known and respected figure in the travel industry. Beginning her career in the early 1960's, Thelma was owner of World Travel in Scottsdale until her retirement in 1994. During her career, she mentored countless younger agents and was known to many as "Auntie Thelma".
Thelma held various positions with ASTA on both the local and national level. In 1977, she was instrumental in organizing the Arizona Chapter of ASTA and was our chapter's first treasurer. Throughout the years, she volunteered on various committees including ASTA's Education and Training Committee, Government Affairs Committee, and ASTAPAC.
A celebration of her life will be held Thursday, August 23rd, 2007 at 11:00am at the Messinger Mortuary, 7601 East Indian School Road, Scottsdale, AZ.
(On the southeast corner of Indian School and Miller Rds.)Read more…
ASTA 2007 Election Results
August 1, 2007 — Dateline ASTA Weekly
The Arizona ASTA Chapter is pleased to announce that our Immediate Past President, K. Hope Wallace has bee elected to serve a two year term as a National Director-at-Large. ASTA announced last week the newly elected national directors-at-large who will serve for a two-year term. New officials are George Delanoy; Lynda Maxwell, CTC; Irene C. Ross, CTC; and K. Hope Wallace, CTC. National directors serving the second year of their two-year terms are Lila A. Ford, CTC; Cheryl Hudak, CTC; Mike McCulloh; Mary Peters, CTC; and Kari Thomas, CTC. The full Board of Directors will convene in September and will elect from the above nine directors-at-large the new Executive Committee. The Executive Committee is comprised of the President, Vice President & Secretary, Treasurer, the Corporate Advisory Council (CAC) President and ASTA_s Executive Vice President and COO (non-voting).Read more from ASTAnet.com…
Allegiant Air Announces New Base in Phoenix-Mesa
July 31, 2007 — Allegiant Air Press Release
Low-cost airline, Allegiant Air, LLC, a subsidiary of Allegiant Travel Company today announced it will establish a new base in the world-class, leisure destination of Arizona, with low-fare, nonstop jet service from Phoenix-Mesa beginning October 25.Read more from Allegiant Air…
AZASTA Educational Seminar
June 30, 2007
On Wednesday, June 27, AZASTA offered an educational seminar and dinner, open to the entire travel industry. Speakers presented items of a topical nature to agents and suppliers to help them provide assistance to their clients as the busy travel season approaches. Read more…
UPDATED: U.S. to Modify Passport Policy for Summer
June 12, 2007 — ASTA Member Alert
As announced on June 8, U.S. citizens traveling to Canada, Mexico, the Caribbean and Bermuda who have applied for, but have not yet received passports, can temporarily (through Sept. 30) enter and depart from the United States by air with a valid government-issued photo identification and State Department official proof of application. Travelers must be warned that this relief only applies to U.S. citizens entering and exiting the United States. Travelers also must determine the entry and exit requirements of each country they plan to visit. For example, some countries may require U.S. citizens traveling under this exemption to provide either their original birth certificate or a certified copy of their birth certificate containing a raised seal. In addition, some Caribbean countries continue to indicate that U.S. citizens must present a passport to enter and exit their country. Finally, only under very limited conditions can U.S. citizens travel to Cuba, and must also provide a passport and visa. Because entry and exit requirements can vary from country to country, travelers should be advised to plan ahead and obtain a passport whenever possible. If that is not possible, it is important that travelers planning to travel under this program verify the entry and exit requirements of the countries they plan to visit. Read more from U.S. State Department…
Southwest to Launch San Francisco Flights
May 14, 2007 — ASTA SmartBrief
After a six-year break, Southwest Airlines on Friday said it will start operating a new schedule of flights from San Francisco International Airport. Southwest said it would start offering 18 daily nonstop flights from the airport in August.Read more from American City Business Journals…
The Definitive E-mail Template
April 23, 2007 — ASTA SmartBrief
Poor responses on e-mail marketing campaigns may not have to do with prospects, but rather with the e-mails themselves. Templates can help design an e-mail with just the right amount of information that will not only interest a possible client, but require them to call for more details. Be sure to follow up with respondents to see why they called in order to make future campaigns more effective.Read more from AllBusiness.com…
ASTA Issues Report on Use of Independent Contractors
March 27, 2007 — Dateline ASTA Weekly
ASTA has released its report, Protecting Your Travel Business: Legal Issues Regarding the Use of Independent Contractors (ICs), which addresses one of its member's foremost concerns the regulations and legal ramifications surrounding the use of ICs. A recent ASTA benchmarking survey showed that 63 percent of responding agencies reported using ICs as agents. The report includes specific guidelines for differentiating between the two categories, as well as analysis by ASTA of key court and agency decisions. ASTA's Premium members, in addition to receiving an extended version of the report with sample IC contracts, have available the option to have their legal counsel consult with ASTA on matters regarding their use of independent contractors and outside sales agents.Read more from ASTA Press Room…
Passport Backlog
March 21, 2007 — ASTA Member Alert
The U.S. State Department's Passport Services unit is experiencing a major backlog in processing applications. Rather than taking the usual four to six weeks, routine applications or renewals are now taking 10 weeks. At present, passports are not required for Western Hemisphere travel by land or sea. ASTA has conferred with the International Council of Cruise Lines and is informed that the major branded cruise lines are not insisting on passports at this time for shorter cruises and roundtrips from the United States. ASTA recommends that each travel agent re-confirm with the cruise line that no passport is required for their clients. ASTA is advising that its members immediately contact their clients who have already booked air travel that requires a passport to make sure they have theirs in hand. When arranging new bookings, travel agents need to inform their clients about the passport processing delay and encourage them to apply as soon as possible. Agents are urged to use their newsletters or e-mail to inform clients who anticipate future travel that they need to apply for or renew their passports now.Read more from The National Passport Information Center…
ASTA Press Releases Can Easily Become Your Press Releases
March 15, 2007 — ASTA SmartBrief
Since most of your time is spent selling travel, you probably have very little time for writing press releases. Did you know that you can use ASTA's press releases as your own? Simply change the contact name(s), city of origination and date and send to your local media.Read more from ASTA Press Room…
Americans Expected to Rush to Cuba if Travel Ban is Lifted
March 8, 2007 — ASTA SmartBrief
While Cuban officials are expecting Americans to flock to the island nation if the U.S. lifts its travel ban, the small Caribbean country is not yet ready for an influx of tourists. One Cuban official says, however, that they have time to make arrangements since it will take the U.S. a while to change regulations allowing Americans to visit.Read more from MSNBC…
ASTA Members Rate Family-Friendly Airports
March 6, 2007 — Dateline ASTA Weekly
ASTA asked members which airports they ranked as the most family-friendly. Orlando International Airport, with 41.7 percent of the vote, was the clear winner. For those families traveling abroad, London's BAA Heathrow Airport was ranked number one in being all about the kids. Atlanta's Hartsfield-Jackson International Airport (4.6%) came in a distant second but with two play areas, complete with TVs and board games, as well as a dinosaur exhibit and a children's art gallery, parents may find their children wanting to visit the airport rather than the playground.Read more from ASTAnet.com…
Daylight-Saving Time Could Affect Airline Schedules
February 17, 2007 — ASTA SmartBrief
With daylight-saving time starting three weeks earlier than usual this year, many are concerned with Y2K-type problems, albeit on a smaller scale. The airline industry, for example, is anticipating flight schedule disruptions, particularly with international routes.Read more from Star Tribune…
Expert: Travel Agents Can Save Consumers Time, Money
February 14, 2007 — ASTA SmartBrief
From special needs travel to difficult itineraries, this MarketWatch article highlights a number of situations when using a travel agent can help a consumer by saving them time, money and frustration. "Since the arrival of so much available on the Internet, the travel agents who remain are for the most part really top notch," said Nancy Dunnan, editor of TravelSmartNewsletter.com. Dunnan suggests that travelers find a travel agent who is a member of ASTA.Read more from MarketWatch…
Travel Trade's Joel Abels Passes Away
January 26, 2007 — ASTA SmartBrief
ASTA extends its condolences to the family and friends of Joel Abels, the long-time editor and publisher of Travel Trade, who passed away early Friday morning after a short illness. Abels, with his wife Lenore, edited and published Travel Trade for than 40 years. He was an outspoken advocate of the travel agency industry and was inducted into ASTA's Hall of Fame in 2001. Funeral arrangements are pending.Read more from …
eLibrary: Exclusive Benefit of ASTA Membership
January 24, 2007 — Dateline ASTA Weekly
eLibrary is an electronic storehouse for a vast amount of critical industry information that is accessible, exclusively for ASTA members. Take advantage of this unique opportunity to gain access to industry-related resources, search for white papers, reference documents, guides, news releases, eJournal articles and all other member resources. With just a few clicks, you have the world at your fingertips.Read more from ASTA eLibrary…
ASTA to Redesign Official Web Site
January 12, 2007 — ASTA SmartBrief
ASTA is revamping its Web site ASTAnet.com. Changes include modernizing its appearance, new features and easier navigation. These changes will facilitate ASTA's developing products and services such as the eLibrary an electronic storehouse for critical industry information that will be accessible only to ASTA members. The changes will make ASTAnet.com more robust in terms of information and interactivity, while making information easier to find and access. Updates will be made in the following weeks.Read more from ASTAnet.com…
AZASTA Holiday Party and Open House
December 11, 2006
Tuesday evening, December 9th, the Arizona ASTA chapter sponsored an Holiday Open House welcoming members of the entire travel industry. The event was held at the home of AZASTA Show Committee and Allied Co-Chair David Evans. Photos of the event and prize winners are posted.Read more…
3-1-1 Know Before You Go
December 14, 2006 — ASTA SmartBrief
The Department of Homeland Security has launched a campaign to inform the flying public about carry-on liquid restrictions. Using simple graphics, a poster and brochure explain what passengers will be allowed to carry onto airliners. The downloadable poster and brochure emphasize the 3 oz., 1 qt., 1 bag carry-on limit and are available as PDF files. For more information and the files, go online.Read more from TravelSense.org…
ASTA Agents Eligible for Free Consumer Listing
December 1, 2006 — ASTA SmartBrief
MyTravelNetwork.com has the potential to reach 80 million registered peer-to-peer and social network subscribers in North America (more than 350 million worldwide). ASTA travel agent members can create a free professional profile listing for the official launch of MTN in early 2007. Your expert profile will be seen and searched by MTN members and "super distributed" over P2P.Read more from MyTravelNetwork.com…
US Airways Proposes Delta Merger, Delta Says it Will Stand Alone
November 15, 2006 — ASTA SmartBrief
US Airways has proposed a merger with Delta Air Lines in a deal that would have the companies combining after Delta emerges from bankruptcy protection and operating under Delta's name. US Airways CEO Doug Parker said today the $8 billion cash and stock deal would create value for stakeholders. A Delta spokeswoman declined to comment on the announcement but noted that Delta has consistently maintained it plans to emerge from bankruptcy protection as an independent carrier.Read more from Reuters…
Daylight Savings Time Extends by Two Months Next Year
October 30, 2006 — ModernAgent
Daylight saving time ended at 2 a.m. yesterday, but now the U.S. Department of Transportation is reminding everyone that next year the daylight saving time period will begin earlier and end later for most of the United States.Read more from ModernAgent…
Southwest's First-Come, First-Served Seating May Stay
October 6, 2006 — ASTA SmartBrief
An experiment this summer to decide whether Southwest Airlines should forgo its first-come, first-served seating policy yielded mixed results. "Some boarding methods were a little faster, most were a little slower," said Southwest's chief executive officer Gary Kelly. More research will likely be conducted, Kelly said, and a decision made next year.Read more from The Baltimore Sun…
Head Start on New Passport Requirements
September 27, 2006 — ASTA SmartBrief
ASTA member agents are encouraged to team up with the United States Postal Service to participate in passport fairs and events in their local communities. The USPS currently has approximately 5,300 post offices designated to accept passport applications. Partner as an agent, agency or chapter.Read more from TravelSense.org…
Fiesta in the Desert III
August 20, 2006
Photos from the Arizona ASTA's third annual Fiesta in the Desert agent and consumer travel tradeshow held on August 19th are now available.Read more…
US Airways to Launch New Fare Classes Sept. 1
August 24, 2006 — ASTA SmartBrief
US Airways will take the first step toward consolidating its reservation system with America West Airlines, publishing new fare classes on Sept. 1. The new classes affect travel beginning Sept. 20.Read more from BTNonline.com…
ASTA Member Touts Benefits of Agents to Phoenix Travelers
August 11, 2006 — ASTA SmartBrief
ASTA member and Arizona Chapter President K. Hope Wallace, CTC, recently appeared on Phoenix NBC Affiliate's 12 News Today, talking to consumers about some of the little known pitfalls consumers can experience when booking travel on their own. Among the examples she cited, was a client of hers who had booked a cruise online only to find her berth directly above the engine room. Wallace pointed consumers to her chapter's Web site and TravelSense.org for helpful travel tips.Read more from 12 News…
Southwest to Test Assigned Seating on Select Routes
June 21, 2006 — ASTA SmartBrief
Southwest Airlines will test assigned seating on flights to San Diego this summer. The airline wants to know how assigning seats will affect how quickly it can unload and load travelers and baggage. A spokesman said the tests will last up to eight weeks.Read more from USA Today…
ASTA Members: Time for the 2006 Chapter Elections
May 23, 2006 — ASTA Dateline
The following chapters will be holding chapter officer elections in 2006: Arizona, Central & North Florida, Midwest, Missouri Valley, New Jersey, Oregon, Pacific Northwest, Puerto Rico/VI, Rocky Mountain, Southern California, South Florida, Southeast, Southwest, Upper Midwest and Wisconsin/UPM. Candidates for chapter offices must be the official representative or appointed representative of an active agency, company member or a travel professional member. In addition, candidates running for chapter president must have been qualified for two years to serve as a chapter officer and must have served as a chapter officer or as a chapter committee chair. Serving as the chapter president, vice president, secretary or treasurer offers you an opportunity to become more involved in your trade association. Contact the chair of your chapter_s nominating committee as listed below or contact ASTA headquarters at elections@astahq.com. Nominating Committee reports are due by June 2, 2006. Read more from ASTA Dateline…
Southwest Considers Seat Assignments
May 18, 2006 — ASTA SmartBrief
Southwest Airlines is studying how assigning seats would affect its operations. The airline has spent $5 million on improvements to its reservation system which will help it learn how it could implement assigned seating.Read more from The Washington Post…
Important Times for AZASTA
May 4, 2006
A Message from Chapter President Hope Wallace and Area Director Jim Kroll
As your officials of ASTA, we both support the new Governance Plan proposed by Headquarters and the Board of Directors. We urge you to vote YES on the ballots you will be receiving electronically today. You have until May 19th to register your vote on the referendum.Read more…
Details of New Governance Plan
April 26, 2006 — ASTAnet
At its March 20-21 meeting in Prague, the Board of Directors announced a new governance plan that is geared at providing all domestic members with equal representation. The proposed restructuring is expected to reduce costs and create a smaller, more agile Board while unifying ASTA's leadership.Read more…
TravelSense.org Offers Consumer Advice on Travel Fraud
April 26, 2006 — ASTA SmartBrief
Don't be a victim of travel fraud. A "spectacular luxury dream vacation offer" isn't always what it seems. Miscellaneous fees, taxes and service charges can substantially inflate the cost of a "free" vacation. To help you recognize Internet fraud, ASTA offers tips on how to avoid travel scams online here. TravelSense.org also provides additional resources from consumer agencies such as the Federal Trade Commission and the U.S. Department of Homeland Security's Customs and Border Protection.Read more from TravelSense.org…
TravelSense.org Ad Runs in USA TODAY
April 4, 2006 — ASTA SmartBrief
USA TODAY featured a TravelSense.org ad on March 27 explaining the reasons why it is always best to use a travel agent. The ad portrayed a young, world traveler who is an explorer that leaves the "travel booking" to her travel agent. Why not discover it for yourself.Read more from TravelSense.org…
Pay Just $35 to Register for THETRADESHOW
April 4, 2006 — ASTA SmartBrief
Travel Agents can register for $35 for the largest domestic travel event of 2006. THETRADESHOW — scheduled for Sept. 10–13 in Orlando, Fla. — is the largest travel conference in North America, and will connect travel agents with hundreds of the industry's biggest suppliers and thousands of other serious agents while providing world-class education. The conference program consists of three full days of open floor trade show and business appointments.Read more from THETRADESHOW…
Consumer Affairs Department February Accomplishments
March 20, 2006 — Dateline ASTA
The ASTA Consumer Affairs Department's hard work and dedication made it possible for seven cases to be resolved in February. Of these seven cases, three were from members and four from consumers. The total dollar savings in February from disputes settled in favor of consumers and ASTA travel agents totaled $4,096.62.Read more from TravelSense.org…
E-Passport is Coming in 2006
February 22, 2006 — ASTA Dateline Weekly
The Department of State issued a press release on Friday Feb. 17, 2006, stating that it is gearing up to issue the new Electronic Passport (e-passport) later in 2006, to better facilitate international travel for U.S. citizens and enhance border security. On Dec. 30, 2005, the State Dept. began limited production of the first-ever U.S. e-passports. As part of a pilot program, they are currently issuing diplomatic passports and soon will release official passports in electronic format. The e-passport integrates the latest concepts in electronic document protection and readability.Read more from U.S. Bureau of Consular Affairs…
Sabre Acquires Software and Marketing Group
February 13, 2006 — ASTA SmartBrief
Sabre Holdings' Sabre Travel Network has paid an undisclosed amount for a software and marketing services provider used at more than 11,000 travel agency locations. Sabre said it plans to integrate Los Angeles-based TRAMS Inc. with existing and future services.Read more from American City Business Journals…
January Chapter Newsletter
February 9, 2006
Our January Newsletter from our president, Hope Wallace, is available online.Read the Newsletter…
Helping Travelers Avoid Embarrassing Moments
February 8, 2006 — ASTA SmartBrief
A list of lessons on how to avoid embarrassing situations while traveling includes making sure to confirm reservations, double-checking locations of travel and making sure to knock before entering a hotel room — even if you think it's your room.Read more from MSNBC.com/Tripso…
ASTA Announces Adoption of Passport Substitute Document, PASS
January 17, 2006 — ASTA Dateline Weekly
ASTA is pleased to announce that U.S Secretary of State Condoleezza Rice and U.S. Secretary of Homeland Security Michael Chertoff have approved the PASS Card (People Access Security Service)—a passport-substitute travel document initially for travelers crossing U.S. land borders in the Western Hemisphere. Understanding the effects the Western Hemisphere Travel Initiative (WHTI) would have on the travel and tourism industry, ASTA testified before the Senate Committee on Foreign Relations Subcommittee on Western Hemisphere, Peace Corps and Narcotics Affairs on June 9, 2005, urging development of this type of secure travel document. The Department of State and Department of Homeland Security will also be establishing an inter-agency advisory board to provide a more direct and consistent means of industry input into identifying the best practices for border security crossing. People from the travel and tourism sector and academic world will be on board, as well as various private sectors.Read more from ASTAnet…
Hertz Shifting More Liability to Renters
January 13, 2006 — ASTA SmartBrief
New Hertz rental contract "terms and conditions" could allow the company to hold renters more accountable for vehicle damages, the company has confirmed. "In the long run, it could affect your policy depending on what other claims are made," an insurance industry official said.Read more from San Francisco Chronicle…
Alitalia Strike Could Hit Olympics Tourists
January 10, 2006 — ASTA SmartBrief
A planned strike next month by Alitalia cabin crews and pilots may delay travelers heading to Italy for the Winter Olympics. Flight attendants say they will strike for 24 hours Feb. 10, the day of the Opening Ceremonies and pilots for four hours Feb. 9. But a spokesman for the Torino Games organizing committee says many Italian strikes are canceled or postponed at the last minute.Read more from USA Today…
Proposal to Limit Carry-on Bags
January 10, 2006 — ASTA SmartBrief
Travelers, airlines, unions and politicians are debating a suggestion that would limit travelers to one carry-on bag, Washington Post columnist Keith Alexander writes. Sen. Ted Stevens, R-Alaska, said cuts in the number of carry-on bags would allow airport screeners to search more thoroughly.Read more from Washington Post…
AZASTA Holiday Open House
December 14, 2005
Tuesday evening, December 13th, the Arizona ASTA chapter sponsored an Holiday Open House welcoming members of the entire travel industry. The event was held at the home of Chapter Vice President Helen Wirschem, who took delight in sharing her amazing display of holiday lights and decorations.Read more…
ASTA Agents: Download Section 145 News Release
December 14, 2005 — ASTA SmartBrief
With Section 145 being extended by President George W. Bush on Nov. 30, airline passengers can be relieved to know that if they are holding tickets from a bankrupt carrier for a particular route, they are entitled to transportation on a space-available basis on any airline serving that route. ASTA agents can download a "Swiss cheese" news release for use with their local media. The release announces the extension of Section 145 and the part ASTA played in it.Read more from ASTAnet…
Terri Maldonado Named Travel Agent of the Year
December 12, 2005 — Travel Trade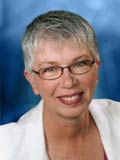 AZASTA Board Member and NACTA Representative Terri Maldonado MCC, CTC, president and founder of CruiseGal in Mesa, Arizona, has been named the 2005 Travel Agent of the Year by Travel Trade Magazine. As the winner, Terri discussed industry issues with Travel Trade senior editor George Dooley.Read more from Travel Trade…
Travel Institute to Hold National Forum with THETRADESHOW
November 29, 2005 — Dateline ASTA Weekly
The Travel Institute will combine its National Forum, an educational event for travel agents, with THETRADESHOW (Travel Retailing and Destination Expo), which will take place in Orlando, Sept. 10-13, 2006. The National Forum will start on Sept. 9 and will provide agents the opportunity to participate in valuable educational programs integral to their future business success. By joining with THETRADESHOW, Forum participants will be able to take advantage of state-of-the-art education, in addition to the many business networking opportunities provided through THETRADESHOW.Read more from TI National Forum…
Sec. 145 Adopted by House and Senate
November 22, 2005 — Dateline ASTA Weekly
On Friday, Nov. 18, 2005, the House overwhelmingly voted 392-31 to adopt the $137.6 billion Transportation-Treasury spending bill, which included the one year extension of Sec. 145 to Nov. 30, 2006. That same day the Senate agreed by a voice vote to clear the House-passed version of the bill once it arrived in the Senate. The bill has been sent to the White House for the President's signature. Sec. 145 expired on Nov. 19, 2005, and until such time as the President signs H.R. 3058, the requirements of Sec. 145 remain ineffective. It is anticipated that the bill will be signed before the Thanksgiving Day Holiday and the provision will then be reinstated. Section 145 provides that airline passengers holding tickets from a bankrupt carrier for a particular route are entitled to transportation on a space-available basis on any airline serving that route if arrangements are made within 60 days after the bankrupt airlines suspends operations. The maximum fee that an airline can charge for providing standby transportation would not exceed $50 each way.Read more from Dateline ASTA Weekly…
Give Clients TSA Holiday Travel Tips
November 18, 2005 — ASTA SmartBrief
With the holiday travel season in full swing, TSA is offering a downloadable checklist of holiday travel tips. ASTA agents, make sure to give this to your clients before they take a trip over the holidays.Read more from TSA…
Stress-Free Holiday Travel Tips
November 17, 2005 — ASTA SmartBrief
Thanksgiving is the busiest travel time of the year and AAA expects more than 37 million Americans to travel at least 50 miles from home for Thanksgiving this year. It's an annual recipe for travel stress, but TravelSense can help make getting home for the holidays much easier.Read more from TravelSense.org…
Fiesta in the Desert II Photos
November 16, 2005
Photos from the Arizona ASTA's second annual Fiesta in the Desert agent and consumer travel tradeshow held on September 10th are now available.Read more…
Southwest to Operate 13 Flights from Denver
October 28, 2005 — ASTA SmartBrief
Southwest Airlines will start flying from Denver International Airport Jan. 3. The discounter will operate 13 nonstop flights to Chicago, Las Vegas and Phoenix.Read more from Rocky Mountain News…
October 24, 2005
On October 19th, Hundreds of cruisers turned out for the Valley's celebration of the World's Largest Cruise Night, sponsored by Arizona ASTA and NACTA in conjunction with CLIA.Read more…
US Customs New Procedures for Digital Passport Photos
October 24, 2005 — ASTA Member Alerts
The U.S. Customs & Border Protection Service announced today new procedures to govern the Oct. 26, 2005, deadline for the inclusion of digital photographs in passports of travelers from Visa Waiver Program (VWP) countries. The requirement applies to all passports issued on or after Oct. 26, 2005, and not to any issued before that date. It appears that Italy, Austria and France will not be able to comply with the digital photo requirement by the deadline, and, therefore, travelers from those countries with post-October 26 passports will, for the near future, need visas to gain admission to the United States. To be compliant with the digital photo requirement, the traveler's photo must be "printed into the page" of the passport rather than a separate document affixed to the passport page.Read more from U.S. Customs…
"Cruise Night" Aims to Answer Consumers' Questions
October 5, 2005 — ASTA SmartBrief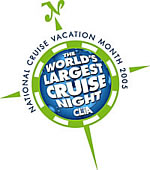 World's Largest Cruise Night" will seek to educate consumers about cruise vacations through more than 200 events at travel agencies and other locations in 42 states. The event takes place Oct. 19 and is sponsored by the Cruise Lines International Association.Read more from USA Today/AP…
AZASTA Board Member, Mark Torpey, panelist at SoCal ASTA Travel Insurance "Boot Camp"
September 19, 2005 — Travel Age West

These days, crisis management is a necessary skill for everyone in the travel industry. Here are some of the things agents need to know to protect their clients and themselves.Read more from Travel Age West…
Tips on Delta, Northwest Bankruptcies
September 15, 2005 — ASTA SmartBrief
Following the news Wednesday of Delta Air Lines and Northwest Airlines filing for bankruptcy, ASTA is providing tips on traveling on bankrupt airlines. Consumers need to be armed with the best and most up-to-date travel advice and information, the kind that members of ASTA provide daily for their clients.Read more from TravelSense.org…
Agents Provide Better Service than Web
September 14, 2005 — ASTA SmartBrief
Travel Web sites might offer low prices, but travelers with complicated itineraries or who are visiting off-the-beaten-path destinations are better off booking through an agent, experts say. Travelers who book online may find out the hard way that they have no one on their side, and agents often have specialized knowledge about hotels, destinations and attractions that Web sites can't match.Read more from St. Paul Pioneer Press…
Update Your "Find an Agent" Listing for More Business
September 14, 2005 — ASTA SmartBrief
The travel agent search engine is one of the most popular features of ASTAnet and TravelSense.org. Consumers viewed member-agent profiles nearly 150,000 times in August. All ASTA agents get a basic "white pages" listing automatically as a benefit of membership that they can update regularly. Are you a cruise specialist or do you sell a lot of travel to Asia?Read more from TravelSense.org…
ASTA Reaches Out to Members Hit by Hurricane Katrina
August 31, 2005 — ASTA Member Alert
The devastation of Hurricane Katrina has been felt all along the Gulf Coast, but most acutely in Louisiana, Mississippi and Alabama. Many ASTA members have lost their businesses and homes. While ASTA members in those areas have been gravely impacted and are now facing weeks if not months of recovery, people further inland and across the travel industry also have felt the effects. "ASTA's thoughts and prayers are with the residents of Louisiana, Alabama, Mississippi and everyone else involved in this disaster," said ASTA President and CEO Kathryn W. Sudeikis, CTC.Read more from ASTA Member Alert…
Analysts: Bankruptcy Would Not Shut Down Delta Operations
August 29, 2005 — ASTA SmartBrief
Delta Air Lines may file for bankruptcy as early as next month, some airline analysts say. Most airlines continue to operate after they file for bankruptcy protection. Delta will likely continue to fly but may cut back its scheduled flights, analysts say.Read more from The New York Times…
Hurricane Katrina Batters Gulf States
August 29, 2005 — ASTA SmartBrief
Hurricane Katrina hit Louisiana and Mississippi this morning as a Category 4 storm, packing wind gusts of 120 mph or more and threatening to overwhelm New Orleans' levee system and flood the city. The storm stranded tourists and forced many Gulf Coast residents to evacuate.Read more from CNN…
Sudeikis Nominated: Travel Association Personality of the Year
August 11, 2005 — ASTA SmartBrief
Kathryn W. Sudeikis, CTC, ASTA President and CEO, has been nominated as Travel Association Personality of the Year at the World Travel Awards in London to be held Nov. 13 at the Royal Opera House. The World Travel Awards were established in 1993 to acknowledge, reward and celebrate the achievements found in all sectors of the global travel industry.Read more from World Travel Awards…
TSA Looks to Improve Shoe-Removal Procedures
August 11, 2005 — ASTA SmartBrief
The Transportation Security Administration is asking businesses to voluntarily participate in a test program to create "Shoe Weapons Inspection Systems (SWIS) that can inspect footwear for weapons without passengers having to remove or divest them from their feet," according to a federal business opportunities Web site. The most consistent complaint the TSA receives from passengers is having to walk barefoot on the linoleum floors.Read more from The Washington Times…
Air Bankruptcies PDF
August 10, 2005 — ASTA SmartBrief
Free for ASTA Members
With airlines experiencing rising fuel prices, increased competition and the need to update their equipment, a few are at the risk of going bankrupt and operating under the federal bankruptcy protection of Chapter 11. Travel agencies can protect their companies and clients by downloading the Travel Agents Guide to Air Bankruptcies PDF, and non-members can buy the PDF for $9.95.Read more from ASTAnet.com…
New Chip Makes Passports More Secure
August 9, 2005 — ASTA SmartBrief
The State Department is ready to unveil new passports embedded with a "smart-card" chip that is thought to be tamper-proof. The chip in new passports will contain the traveler's personal data and digital photo, and the department is hoping to issue them in February.Read more from ASTA SmartBrief…
State Department Advises Americans to use Caution in Britain
August 5th, 2005 — ASTA SmartBrief
The State Department this week issued a public announcement urging Americans in Britain to "maintain a high level of vigilance, take appropriate steps to increase their security awareness, and exercise caution in public places or while using public transportation." The announcement warns of the possibility that terrorists will attack 'soft targets' such as restaurants and shopping districts.Read more from US Department of State…
Caution: Credit Card Scams
July 27th, 2005
Travel agents should be especially suspicious when asked to accept credit card payments by phone, fax or e-mail from unknown customers. In a typical scam, the customer requests last minute travel for another person and may even fax the agent a copy of the credit card, passport or other documents.Read more from ASTA Member Alerts…
Northwest Airlines Strike Deadline Set
July 20th, 2005
On July 20, the National Mediation Board (NMB) declared an impasse in talks between Northwest Airlines and the Aircraft Mechanics Fraternal Association (AMFA) union.Read more from ASTA Member Alerts…
London Bombings Disrupt Transportation Systems
July 7th, 2005
At least four explosions in London's public transportation system Thursday morning have caused the city's underground railway system to be shut down and bus and rail networks to be seriously disrupted. Travel to and in central London Thursday is being strongly discouraged.Read more from ASTA Member Alerts…
Hope Wallace Interviewed on 12 News
June 21st, 2005
Arizona ASTA Chapter President Hope Wallace was interviewed on the Phoenix NBC affiliate's 12 News Today morning program where she discussed the benefits purchasing travel insurance.View the video…
June 10th, 2005
Be sure to register with ASTA's TravelSense.org Community so that travelers can find you based on your specialties and more.Read more…
June 10th, 2005
Arizona ASTAPAC Chariman Jim Kroll explains how the committee serves as our voice in Washingtom and how you can contribute.Read more…
June 4th, 2005
Arizona and the Valley of the Sun was proud to be the chosen venue for the ASTA Chapter Presidents Council meeting in early June 2005.Read more…
June 1st, 2005
AZASTA is proud to launch its new web site. It's fresh! It's new! It provides important information for travelers and agents alike. Travel agents: Bookmark the home page and use it as your entry to ASTA's National site. That way you won't miss out on important local news and events.Read more…
May 26th, 2005

The event was very enjoyable and a great success. On Wednesday, May 25th, agents from across Arizona joined AZASTA and the Sonora Comisión de Fomento al Turismo for an evening of information, Sonoran cuisine, and prizes.Read more…
January 23rd, 2005
The January Cruise 'N Tour Showcase was well attended and enjoyed by all. Special thanks to all of our sponsors and our community.Read more…
August 21st, 2004
At the Sheraton Phoenix Airport Hotel in August of 2004, AZASTA presented Fiesta in the Desert.Read more…