The Arizona ASTA Chapter invites you to an Educational Happy Hour
When
Thursday, February 24th, 2011
Where
Holiday Inn & Suites Phoenix Airport
3220 S. 48th Street
Phoenix, AZ 85040
Phone: 480-543-1700
Click here for a map and directions.
What
Guest speakers include:
Deborah Ostreicher, Deputy Aviation Director, Sky Harbor International Airport
and
Julie Mahaffey Augeri, a local representative from the TSA
Schedule
Open to all Arizona Travel Professionals, free of charge with a complimentary welcome drink (wine, beer, or soda).
Registration opens at 5:30PM, property tours available.
Venue opens at 6:00PM for networking.
Presentation begins at 6:30PM.
Presenters
Deborah Ostreicher
Deputy Aviation Director, Sky Harbor International Airport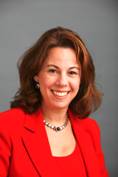 Deborah has been with the airport since 1996 and is a Deputy Aviation Director. She oversees air service, media, public relations and customer service.
Deborah serves on a variety of boards, some of which include the Arizona Tourism Alliance, National Business Travel Association, Tempe Convention and Visitors Bureau, Phoenix Youth at Risk, and is Vice Chair of the Greater Phoenix Transportation Committee. She is also an active volunteer for the Phoenix Homeless Children Mentor Program.
Prior to joining the Airport, Deborah worked in Europe and the Middle East for ten years including as Marketing Director for MicroAge Computers Central Europe and Marketing Manager for Prince Charles.
She earned her BS at University of Maryland and her MBA in International Business from the American University in Washington, D.C.
Julie Mahaffey Augeri
TSA-Phoenix and Spoke Airports Stakeholder Manger

Ms. Julie Augeri serves as the Stakeholder Manager for the Transportation Security Administration in the Phoenix and Northern Arizona regions. In that capacity, she provides liaison to transportation and community organizations with transportation security equities. She engages in Strategic and Emergency Readiness Planning and advises Senior Staff on associated legislative and business activities. She oversees the local Customer Service, Process Improvement and Media Relations functions.
Ms. Augeri's experience includes multifarious assignments in intelligence and strategic planning while serving for 29 years as a US Army officer. She has commanded organizations at both tactical and strategic levels, most recently supporting national level intelligence agencies. Ms. Augeri served as the Director of the Planning, Analysis and Integration Division at Fort Belvoir, Virginia where she was involved in executing the Base Realignment and Closure Act congressional mandate to relocate an employee population of over 23,000. She oversaw the rollout of Pay for Performance, Automated Contract Management, and Lean Six Sigma Process Improvement Programs. Ms. Augeri has managed numerous contracts and deployed emergent technologies throughout her career. She recently oversaw the deployment of Advanced Imaging Technology at Phoenix Sky Harbor International Airport and the stakeholder integration activities for two inline baggage screening systems. Ms. Augeri has expertise in service delivery, performance measurement, manpower, budgeting, mobilization and training, information technology and logistics support.
Ms. Augeri is a graduate of the University of Kansas and the US Army War College where she earned a Master's Degree in Strategic Studies. She has completed formal Senior Leadership, Program Management and Process Improvement training.