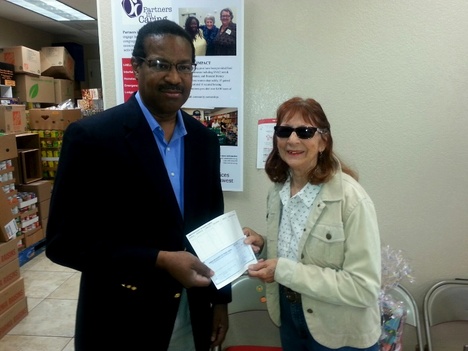 March was a month for giving back to our community.
Pat Fulton, our Charity Chair delivered a check to Robert Sanders of Lutheran Social Services of the Southwest in Mesa. This is an outstanding organization providing many benefits including, but not limited to:
Aging and Disability Services
Children & Family Services
Partners in Caring which includes a Food Bank and Employment Assistance
Refugee Focus and
Disaster Services
A more in depth description of what this organization does, can be found on their website.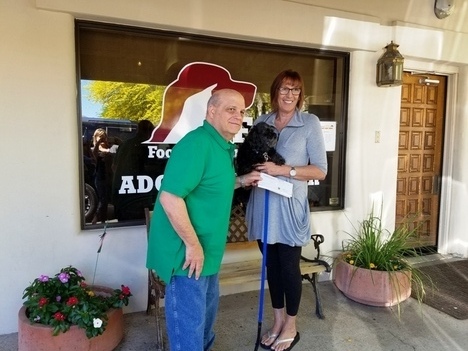 Mark Torpey, CTC, our Industry Relations and Communications Chair, presented a check to Victoria Cowper, CAWA Executive Director of Foothills Animal Rescue in North Scottsdale.
This non-profit organization saves lives by rescue, care and adoption of homeless cats and dogs. Located at 23030 N Pima Rd Scottsdale, AZ 85255 FAR has been saving lives since 1995. Their goal is successfully reducing homeless pets in our community through rescue, loving care and the ability to provide a temporary safe "haven" while working towards finding our orphaned pets a forever home. They are able to shelter 60 animals, relying heavily on our dedicated volunteers to socialize, exercise, groom the animals and help keep the shelter and Adoption Center clean and organized. Foothills Animal Rescue works closely with the community by providing animal welfare resources and education of responsible pet ownership. Their Mission Statement is based on the 5 Freedoms.
5 Freedoms
The welfare of an animal includes its physical and mental state and we consider that good animal welfare implies both fitness and a sense of well-being. Any animal kept by man, must at least, be protected from unnecessary suffering.
Freedom from hunger and thirst
By ready access to fresh water and diet to maintain health and vigor
Freedom from discomfort
By providing an appropriate environment including shelter and a comfortable resting area
Freedom from pain, injury or disease
By prevention or rapid diagnosis and treatment
Freedom to express normal behavior
By providing sufficient space, proper facilities and company of the animal's own kind
Freedom from fear and distress
By ensuring conditions and treatment which avoid mental suffering
To learn more about this organization, please visit their website.