Arizona ASTA presents Phoenix Sky Harbor Night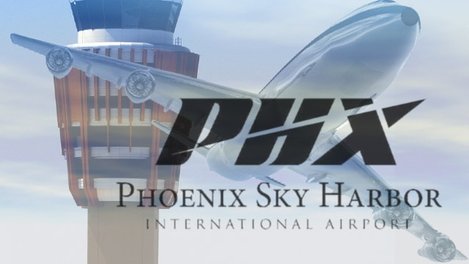 When
Thursday, May 28th, 2015
5:00–7:00 PM
Where
Sky Harbor Airport, Terminal 2
Dinner and Parking Validation Included
Parking and Meeting Room Directions (Updated on 26 May)
All travel agents are invited.
A $10.00 charge will apply to non-ASTA/NACTA members.
How
Space is limited.
Please RSVP to ,
including the names of attendees and ASTA/NACTA affiliation, if any.
Topics for Discussion
Current airport improvement projects

Terminal 3 Modernization
PHX Sky Train
Terminal 4 International Cocourse

TSA Pre-Check Program
Customs and Border Protection Global Entry Program
Guest Speakers
Tod Grigsby
Senior Sales Executive, Southwest USA for Emirates Airlines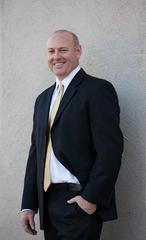 Emirates Airlines is the largest international airline in the world. With over 7 years of Emirates experience, his responsibility includes developing business opportunities within the Travel Agency community and Corporations residing in the State of Arizona, Utah and San Diego. Todd also manages several Global Agreements with Fortune 500 corporations as well as the American Express Travel, Carlson Wagonlit Travel and BCD Travel Call Centers in his respected markets.
Prior to joining Emirates, Todd was with United Airlines for 11 years and with US Airways for 5 years. Both of which were within the sales and marketing departments for the Washington DC market with responsibilities in developing both corporate and agency relationship, as well as managing the sales team responsible for contracting Apollo (Galileo) for United Airlines in the Southeast Region. After moving to Phoenix, Todd was responsible for 250+ corporate agreements nationwide with a staff of 7 Corporate Sales Managers during his 2 years with America West Airlines.
Todd is a graduate of the University of Toledo and currently resides in Scottsdale, Arizona.
Jason Gitkin
Community Relations/Events Manager in Public Relations for Phoenix Sky Harbor International Airport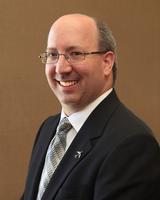 Jason has worked in the Public Relations Division since 2010 and is responsible for organizing events such as the Aviation Symposium and Academy, Airport Tours, Community Event Sponsorships, Division Budget and Contracts, and Airport Speaking Engagements.
Before joining the Aviation Department, Jason worked for more than 20 years in the Parks and Recreation field, focusing on special events, youth and adult programs and sponsorships.
Jason has a Master's of Business Administration degree from University of Phoenix and a Bachelor's of Science degree in Recreation and Tourism Management from Arizona State University West. He is also a Certified Parks and Recreation Professional from the National Parks and Recreation Association and a Certified Public Manager from Arizona State University.
Jason West
Supervisory CBP Officer, US Dept of Homeland Security, Customs and Border Protection
Jason West graduated from Arizona State University in 1999. He earned a BA in Spanish, with an emphasis in literature and cultural anthropology.
West started with the United States Customs Service in 1999 at the Port of El Paso. He worked in and outbound interdiction, contraband enforcement, cargo operations and narcotics transfer details.
In 2003, West went to the Port of Nogales Arizona where he worked passenger processing and in the training division where he wrote a Spanish language program. West taught Spanish until he left Nogales in 2005.
Finally, West arrived at the Port of Phoenix where he worked as Emergency Response Coordinator, Military Customs Supervisor, Passenger operations, Cargo Operations, Anti-Terrorism/Contraband Enforcement Team and numerous other duties and responsibilities.
Please join us for an enjoyable evening of information and networking. We hope to see you there!
Your Arizona ASTA Board Members & Committee Chairs
Board Members
Staci Blunt, CTC, CTP, President
Donna L. Delpier, CTC, Vice President
Leila Dada, CTC, MCC, Secretary
Duane Wallace, Treasurer
Committee Chairs
Laura C. Rodriguez-Verbera, Membership Chair & ASTA Director-at-Large
Pat Fulton, CTC, MCC, Charity Chair
K. Hope Wallace, CTC, ASTAPAC Chair
Mark Torpey, CTC, Communications/PR Chair and Web Master & Allied Co-Chair
Stephan Atlee, ASTA Young Professionals Chair & Events Chair
Jeffrey R. Gundlach, Allied Co-Chair
Al Balizado, Allied Co-Chair
Judy Berry, Scholarship/Education Chair
Evening Sponsored by