Welcome to the website of the Arizona Chapter of the American Society of Travel Agents, your source for the latest travel-industry news and information for agents and travelers in Arizona.
Fiesta in the Desert XVII: Discover the World of Travel — Agent Travel & Tradeshow
Fiesta in the Desert XVII has been rescheduled to July 15th & 16th 2022
As your industry leader, we deeply value our relationship and are very much concerned with the safety of our suppliers and fellow agents. Arizona ASTA hopes everyone and their families are doing well during these unprecedented times.
We truly thank all of our suppliers who responded to the questionnaire regarding participation in Fiesta in the Desert and appreciate all of the heartfelt and constructive comments. In light of the total disruption caused by the COVID-19 (Coronavirus) global pandemic, social distancing requirements, and the traditional format for our Tradeshow and Conference, the board has sadly decided to cancel this year's event and reschedule for the summer of 2022. The venue has been working with us to seamlessly transition the programming.
We will be sending out registration information in the near future.
In the meantime, we will be conducting webinars and workshops as soon as reasonably possible. Details will follow.
Watch this space!
AZ ASTA "Razzle Dazzle Holiday Cheer"
Virtual Get Together
December 12, 2020

Inviting all of our AZ ASTA Advisors members come join in some fun and good cheer on December 22nd, 2020 at 5:00 PM! Get your Santa hats out, any holiday cheer you can put together! We will have Christmas trivia fun & prizes. Stay tuned for more details in our new ASTA Arizona Chapter Facebook and join in there too.Join us…
Dada Wins as Top Chapter President
August 30, 2020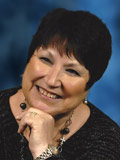 The American Society of Travel Advisors (ASTA) recognized the best of the best in the travel industry during its first-ever virtual convention, ASTA Global Live (AGL), which ran from August 25-28. Leila Dada, Arizona Chapter President, was chosen as ASTA Chapter President of the YearRead more…
PHX Explore Art and Science at Home
April 20, 2020 — Phoenix Airport Museum
Although the Phoenix Sky Harbor International Airport (PHX) public airport tours have been suspended, one can still learn from Phoenix Airport Museum's exhibitions on the internet. The Museum's current exhibition titled, Art on a Cellular Level, which blends art and science, has an educational resource available. Geared for interaction with students of all ages to support the understanding between art and science, the educational resources include questions and activities to promote observation and curiosity.Read more from Phoenix Airport Museum…
Coronavirus Resources
March 20, 2020
With all of the stories in the news media, day after day, about the latest disruptions to travel resulting from the novel coronavirus (COVID-19), or perhaps more accurately, from the fear of the coronavirus, our mission to promote and defend our members in the travel advisor community is unwavering.Read more…